Xbox 360, PS3, PC News: Purchasers of the newly released DLC benefit the most on Xbox 360.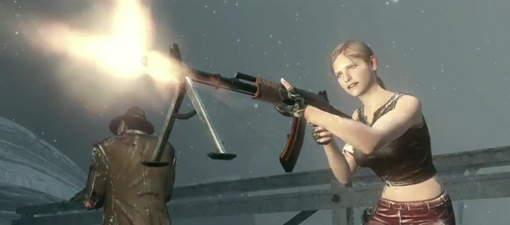 Call of Duty: Black Ops is in the midst of another Double XP Weekend, which according to Activision is to celebrate the series' ten millionth Facebook fan milestone. Considering the fact that the page currently sits way above that number, at 10,100,820, and the fact that the new Escalation maps just came out on Xbox 360, we have a feeling that this Double XP Weekend was in the works for a while and would've happened anyway. The reasoning was just another convenient way to mention the ubber-popular Facebook page.



This Double XP Weekend applies to all versions of

Call of Duty: Black Ops

, so PS3 and PC gamers can enjoy the bonus points right along with Xbox 360 players. Its just that the owners of the Xbox 360 version of the game are lucky enough to have first-access to the second DLC pack. A release date for Escalation on PS3 and the PC hasn't been revealed yet.

Double XP Weekend ends at 8:00 AM Pacific Time on Tuesday, May 10. If you have

Call of Duty: Black Ops

for Xbox 360 and have yet to purchase the five new maps, including the Call of the Dead zombie map, then be sure to enter the Gaming Target contest below. We're giving away a free code for the Escalation map pack, which costs 1200 Microsoft Point or $15. Of course, we'll all have to reachieve our XP from scratch when

Call of Duty 8

arrives this fall.