News: Wii 2, Wii HD, Project Cafe or whatever you want to call it will be available before the end of March 2012.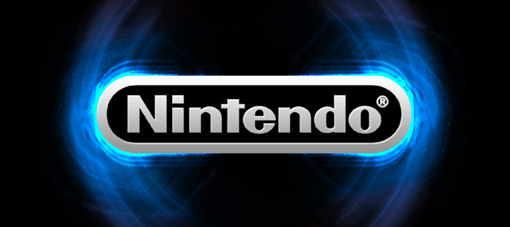 Nintendo confirmed that it will launch a new home console in 2012 to succeed the Wii. Whether the system will be called Wii 2, Wii HD or Project Cafe, as rumors suggest, remains to be seen. The company's Japanese website posted a very brief pdf letter to make this rather unceremonious announcement. You can see the exact announcement below.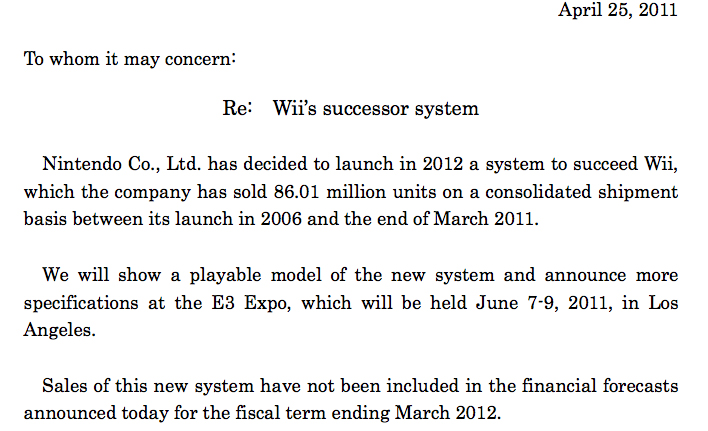 Instead of building up a lot of hype right now, the fanfare will commence at E3 2011, the annual videogame expo in Los Angeles. At the convention, Nintendo said that it expects to announce the hardware specs and have a playable Wii 2 model on hand. Not forgetting its tremendous accomplishments with the original Wii, Nintendo also boasted having shipped 86.01 Nintendo Wii units worldwide since the console's launch in 2006.
While we wait for Nintnedo Wii 2 to be revealed, we'll likely see leaks in the same way that we heard rumblings about Nintendo 3DS prior to its official announcement right before E3 2010. However, always take leaked factory spyshots and concept art with a gain of salt and remember that Nintendo always has a trick up its sleeve (like glasses-less 3D) for its annual press conference here in Los Angeles.
Gaming Target will be covering E3 2011 live from LA, so stay tuned for more Nintendo news by joining the Facebook fan page and entering our weekly contests.
In the meantime, want a free game? We're giving away Homefront! Click the image below to Like us and comment!