News: Developer Treyarch gives us some insight into the DLC ahead of its May 3 release date.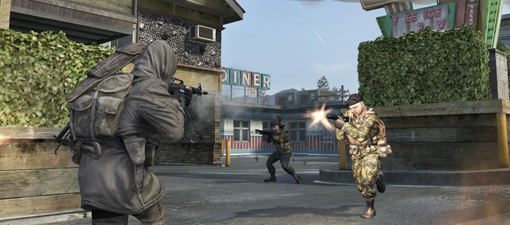 Earlier in the month, an Australian retail website outed the second map pack for Call of Duty: Black Ops through a virtual flyer. The information on said flyer turned out to be accurate, as Activision subsequently announced the May 3 Xbox 360 release date of Black Ops' Escalation DLC.

With Microsoft's timed-exclusive of all CoD: Black Ops DLC, the PS3 and PC versions of this map pack will be out at a slightly later release date. The first set of maps, First Strike, found their way to PS3 a month after they released to Xbox 360 gamers, so the wait wasn't too painful. Hopefully the currently painful PSN outage is well in the past. PS3 users are currently suffering from an extended day-plus downtime of the PlayStation Network.

Activision has also put out a video walkthrough to give us a better idea of what is planned for the four multiplayer maps, Zoo, Hotel, Convey and Stockpile. There is also a fifth map, a zombie map, dubbed Call of the Dead. That isn't previewed in the 2 minute video. However, in a separate press release, Treyarch studio head Mark Lamia said, "I don't want to spoil any surprises for Zombies fans, but Call of the Dead takes it to a whole new level."



The Zoo map is contained in an abandoned Soviet zoo and there's a monorail to boot. On one side of the Cold War, Hotel takes place in a vista-set Cuban hotel. On the other side, there's the next map, Convoy. It depicts an American town in which a passing convey was hit by a Soviet ambush. The broken bridges and highways that run through this Americana-themed town offer a nice mix of close- and long-range combat.

"Stockpile probably offers the most variety across all of the four maps," promised Treyarch online director Dan Bunting. It combines a Russian-set suburban village with stockpile building at the heart of the map. Large garage doors seem like a great way for you to isolate your team from the enemy in this center location.

The closer we get to the end of this DLC cycle, the sooner we can get our hands on the even more exciting prospects of playing Call of Duty 8. In the meantime, we'll have more coverage of the CoD: Black Ops Escalation DLC as soon as its May 3 release date arrives and the download is available via Xbox Live. It's a Tuesday, so mark your calendars.

Should affected PSN gamers get a free game in return? Comment below...


We'll be giving away games once a week every week!