News: Nintendo has finally revealed that 3DS' launch game lineup includes 3 first-party games, 13 third-party titles and a pair of pre-installed games.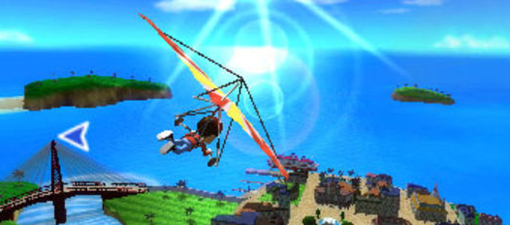 Nintendo revealed that 18 games will be on store shelves on the March 27 launch date of 3DS here in North America, finally clarifying which titles will be available on day one and which fall into that ambiguous pre-E3 "launch window."

Three games come from Nintendo:
Pilotwings Resort
Steel Diver
nintendogs + cats


Another 13 from third-party publishers:
Super Street Fighter IV 3D Edition (Capcom)
The Sims 3 (EA Games)
Madden NFL Football (EA Sports)
Pro Evolution Soccer 2011 3D (Konami)
LEGO Star Wars III: The Clone Wars (LucasArts)
Ridge Racer 3D (Namco Bandai)
Super Monkey Ball 3D (Sega)
Bust-A-Move Universe (Square-Enix)
Samurai Warriors: Chronicles (Tecmo Koei)
Asphalt 3D from (Ubisoft)
Combat of Giants: Dinosaurs 3D (Ubisoft)
Rayman 3D (Ubisoft)
Tom Clancy's Ghost Recon Shadow Wars (Ubisoft)


Finally, two pre-installed games come with the Nintendo 3DS:

Notably, there's no cartridge-based Mario or Zelda game at launch. At some point, the handheld's Virtual Console will receive a Game Boy port of the 1989 game Super Mario Land and, as we reported earlier, the 3D remake of The Legend of Zelda: Ocarina of Time had its release date pushed out of the launch window to "sometime after E3."

Are these 18 games enough for Nintendo to successfully convince millions of DS owners that they need to step up to the world of personal 3D gaming? Or, will that day come when the company rolls out additional titles like Zelda 3D, Mario Kart 3DS, Kid Icarus: Uprising and Star Fox 64 3D? We'll know in a couple of weeks, as the launch date is in T-minus 33 days.