News: From February 21 through March 6 at GameStops nationwide.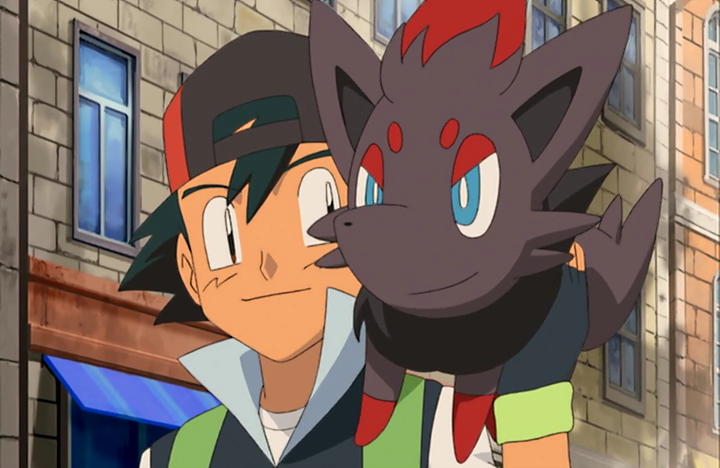 As Pokemon Black and Pokemon White near their March 6 release date here in North America, Nintendo and The Pokemon Company are trying to generate buzz by throwing another character distribution event, this time for Celebi.

This special Celebi, which comes trained with an exclusive move called Nasty Plot, is a mythical Pokemon that can't be caught through normal gameplay means. It can, however, be found at GameStop stores throughout the country from February 21 through March 6. Any time during this 8-day window, you simply bring your Nintendo DS into a GameStop along with an English-language copy of the Pokemon Diamond, Pearl, Platinum, HeartGold or SoulSilver.

By receiving this special Celebi in one of the older, already-released versions of Pokemon, you can transfer the creature into either of the new, forthcoming versions and have a chance to capture the tricky fox Pokemon, Zorua. Apparently, Celebi is the only way to successfully collect Zorua, the star of the recent Cartoon Network movie Pok?mon: Zoroark-Master of Illusions.

Of course, some additional conditions apply. Players must have acquired the Pok?dex within their game (easy) and must have no more than two Wonder Cards in their possession (not too difficult). Other than that, as long as you make it to a GameStop with a DS copy of an existing Pokemon game and a charged Nintendo DS, then you too can celebrate logging this special Celebi into your Pokedex, and one day soon, capturing Zorua.

The Pokemon Company recently ran a similar giveaway event in which players could acquire the Legendary Trio Pokemon - Raikou, Entei and Suicune, which was how you could collect Zoroark from Pokemon Black and Pokemon White. Zoroark is another elusive fox Pokemon and one that could only be captured by participating in the special GameSpot promotion, which ended on February 6.