News: Valve gets "lost in translation" on the German PlayStation Blog. Still, even without Move support on May 18, the PS3 version seems feature-packed.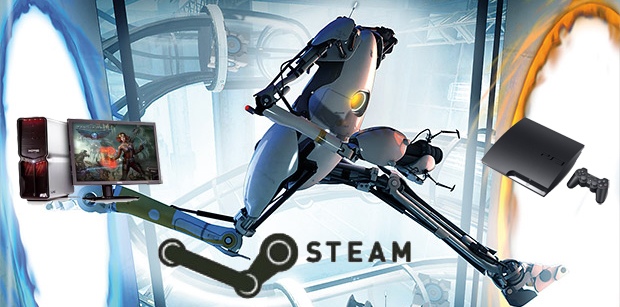 There's no question that the PS3 version of Portal 2 is the most feature-packed when compared to its PC, Mac OS X and Xbox 360 counterparts. Out of the four systems on which this FPS puzzle sequel is set to release, it's the only edition to feature Steamworks for auto-updates, downloadable content, user-created levels and community support. There's also cross-platform play between the PS3 and two computer versions and the ability to download the PC/Mac edition on Steam if you link your accounts.

However, for better or worse, the PS3 version of the game doesn't include Move support. It seems as if Valve was misquoted by the German PlayStation Blog about the prospect of motion controls in time for Portal 2's May 18 release date. Valve set the record straight within the last 24 hours, saying, "Unfortunately this quote was 'lost in translation' -- Portal 2 does not include support for Sony's motion controller."

The German PlayStation Blog hasn't provided a correction to its erroneous story details, keeping the key lines: "But as a small remedial measures for it's PS3 exclusive cloud storage stands, free code for PC and Playstation-Move full support" and "Move is also a completely new experience for us, so the system is not yet fully integrated." Alas, motion control fans are out of luck and fans of classic control schemes can rejoice.

We'll have more information on Portal 2 and its developments leading into its May 18 release date.