Really Quick Updates: The successor is the Nitnendo DS is finally here and we know when you'll be gazing at eye-popping graphics. Find out when the official date is.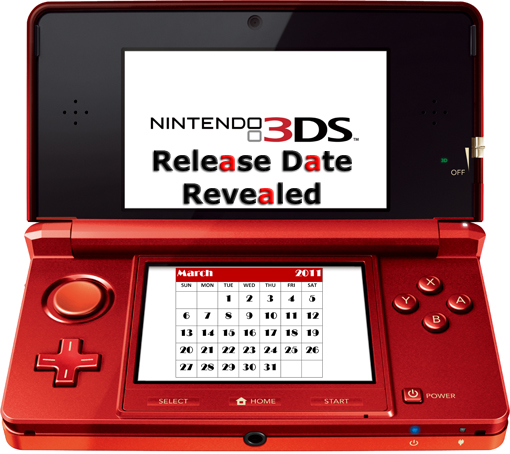 Nintendo has finally locked down March 27 as the launch date for its 3DS handheld in North America. Previously, the company announced that the portable glasses-free system will launch in Japan on February 26, 2011 for the price of ?25,000 or around $300.

We're live from Skylight SoHo in New York City, where the event is taking place, so check back to this page for more details on the Nintendo 3DS Release Date as well as impressions.