Review: Yup, it's the real driving simulator. Accept no substitutes.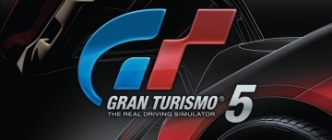 After so many years of development, and speculation that it would never come, Gran Turismo 5 has finally been released on the PlayStation 3. The amount of manpower, money, and time spent on this title is breathtaking in itself. But with the racing simulation sub-genre on consoles undergoing changes and seeing new competitors over the last few years, all that effort needed to pay off more than ever to keep the prestigious Gran Turismo name relevant.
One of the central Sony franchises, Gran Turismo makes its PS3 debut boasting bigger numbers than ever before: over 1,000 cars, 71 track variations, and 16 players online. The list of features goes on and on with Gran Turismo TV, track editor, kart racing, NASCAR, WRC, Top Gear challenges (the UK, not the American spin-off), and that's not even getting to the main Gran Turismo mode. Even without all the exciting new game modes, the traditional GT competitions and license tests are enough to lose yourself for hours.
On the PlayStation 1 and 2, developer Polyphony Digital released a preliminary Gran Turismo game showing off the graphics and physics, then a follow-up installment pushing the limits with its number of cars and tracks. This time, we've gotten all of that in one shot, and far more than we could have ever expected. While most of Gran Turismo's contemporaries are content in trying to emulate the style it started on the original PlayStation, GT5 is instead a monument paying homage to every variation of motorsport and every region across the globe that celebrates it.
As anyone familiar with the franchise can guess, the sound and visuals in this entry are unbelievable. Running in 1080p and utilizing DTS format sound, even the menus convey production values beyond the norm of current-gen gaming. This is absolutely one of the best looking console games out there, another showcase this year exposing the tremendous power of the PlayStation 3. However, during the replays or in the Photo Travel mode, the visuals are about as close to real life as we may ever get. One small disappointment is that the cars are divided into ?Standard? and ?Premium,? and the majority of cars fall into the former category with significantly less detail. Fortunately, many effects such as the reflection of scenery on the vehicles are still intact even on the Standard cars, so a roughly uniform level of quality emanates throughout. The engine sounds have been noted to be spot-on, and this is one game that will truly make the most of your surround sound system. With over 140 songs representing a variety and depth of music genres, the soundtrack doesn't get old, and the songs before races or during the menus have a certain elegance to them, making it clear you're playing a very expensive game.
The main Gran Turismo mode is par for the course. You can complete small tests in license mode with different preset cars to collect credits, and when completing all of the tests in a license set, you can unlock access to new challenges and are rewarded with a new vehicle. You also earn credits racing in various competitions which are grouped together in certain vehicle requirements. For example, in Japanese Classics, you need to use vehicles from the Land of the Rising Sun from 1979 or earlier. Winning these races also earns you credits and rewards you with a vehicle if you can get a gold cup on each of them. B-Spec mode also returns where you can take on the role of a manager, directing AI drivers as they partake in races. Somewhat new to the formula is the levelling system: in addition to credits, you also gain experience points from competing in races and completing licenses. This experience adds up to new levels, which in turn allow you to enter new groups of racing competitions.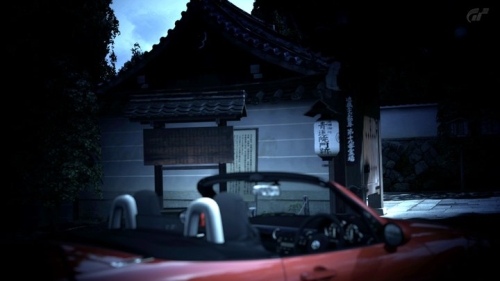 What really sets this game apart from previous Gran Turismo installments as well as other racing sims out there is the Special Events. These game modes immerse you in a particular niche of racing to make you fully appreciate the small nuances that go into each one. Jeff Gordon teaches you the surprisingly difficult techniques needed to be successful at NASCAR racing. You can follow in the footsteps of Sebastian Loeb taking on WRC challenges. The intricacies of Kart Racing and the wacky challenges on the Top Gear test track (in the first one you race a group of Volkswagen buses from the 60's) add a distinct flavor to the set. You almost feel like you're exploring the history and culture of racing in a unique way that only the medium of video games can deliver. This collection is substantial enough in number to have warranted its own game.
Online multiplayer also makes its first major debut. While lobby navigation may not be as streamlined or accessible as more modern games, it's a functional take on multiplayer that connects everyone on their separate GT pages together. If you join a room in the middle of the race, you can look at all the restrictions and choose an appropriate car in your garage, all while having a kind of Picture-in-Picture display of the race going on. Players new to the genre may find it punishing as the Gran Turismo fans are a particularly hardcore community, but there's no better way to hone your racing skills than against real live players.
As a racing sim, it all comes down to the driving physics, and this is where the game truly shines. The engine has been improved from the Prologue version, which we first got a glimpse of in the GT Academy round at the end of last year. It also may be the Dualshock 3, but the pressure sensitivity of the buttons and how your vehicle subsequently responds seem far smoother than it did on the PlayStation 2. The physics on most cars are accessible enough for Need for Speed players to get into, but be warned when using the faster super cars; it will be difficult to succeed in races with like competitors. It's also a joy to to feel the small changes in how your car handles after making several tune-ups.