Hands-On Preview: Runic Games wants to make Blizzard their bitch.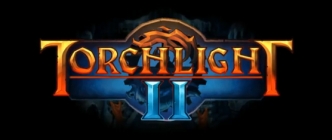 The first Torchlight was a digitally distributed sensation on Steam last year with its familiar game mechanics, charming art style and tight gameplay. Modeled in the style of Diablo (which many of Torchlight's developers earned their stripes on), its success has allowed it to see many further iterations - from a full retail release, a port on the Mac, announced console versions for the PlayStation Network and XBLA, and of course, the much-anticipated sequel. With such commercial and critical acclaim to its name, the team at Runic Games is looking to lock down the only complaint frequently thrown at the game - the lack of multiplayer. We got to play through a demo quest and speak with President and engineer Travis Baldree to sample how the team is expanding on this exciting new franchise.
While shooting for a similar price point to the first game and utilizing Steam's distribution channels, there are a number of ways in which Baldree and crew are looking to up the ante for Torchlight II. Whereas the first game took place in one town with all of the dungeons underneath, this time the story will span various acts with outdoor regions. They're estimating the campaign length to be about twice of that of the original, which was about 10 hours. Many effects will be randomized: from the time of day, to the weather, the type of enemies you encounter (like zombies only coming out at night) and most interesting of all, events throughout the world you may find on one playthrough but not another. The three classes of the original are gutted and replaced by four brand new ones, so no bringing over characters from the first game. All of these aspects promise a highly replayable package, not to mention what will keep you coming back to fresh experiences the most - exploring the world and completing quests with your friends. The team is aiming to accomodate 4-8 players at a time, as well as scale the difficulty as more players join.
Of course, this opportunity brings with it many challenges, like not scaling the difficulty if someone logs in on the completely opposite side of the map. ?Multiplayer is always hard,? explained Travis. ?You have to worry a lot more about skill balance, class balance. And you always need to find some way to incentivize people to play together. For us the game still has to be really soluble, we need you to be able to just sit down and have a good time regardless if anybody's there. And then we still need to provide incentives for people to work together which can be a little bit challenging.?
One of the biggest barriers to meaningful co-operation in Diablo was the loot system - players rushing to be the first one to grab the gold and any other items as soon as an enemy dropped it. In Torchlight II, however, every player gets their own loot roll, even for other player's kills. This will absolutely diffuse a lot of the tension online, and probably salvage a few friendships in real life, too.
Travis did note, however, how malleable all of this really is. Stressing the modability of the first game, where the build was released to the public, Runic Games wants that to translate over into the multiplayer, augmenting the replayability even further. He speculated that some players could have a kind of classic mode where the loot does in fact drop as in older games, and players still have to scramble to grab it before their allies. Even with the potential for an incredibly dedicated community churning out a host of deep, custom content, Torchlight II's mantra is still going to be accessibility.
?I generally just want it to be a really snappy game that's really fast and fun to get into, that you can play with your friends and is genuinely very respectful of you time - you can hop in and hop out, pick up where you left off.?
This goal seems to have been met, as shortly after booting up the game I was immediately walking around town ready to get started on my first quest. I played as the Railman class, the more melee-focused role in the demo. The customization options for your physical appearance already seem fairly deep, with little chance that you'll run into anyone who looks substantially like your character. The pet system also returns, as you choose your own companion to accompany you into the game's world.
Despite not playing the first Torchlight, I immediately fell comfortably into the controls, harking back to my Diablo II days (which, honestly, are still going strong for me). You click around the map to move your character, and can hotkey attacks to the mouse buttons and keyboard numbers. The menu, map, and inventory interfaces are all simple enough to navigate, not falling into the trap of RPGs that lose you in text and parameters before you can even see where you're going.
The art style has a very cohesive feel; you know exactly what kind of fantasy game this is, yet you're delighted every time you enter a new area or encounter a unique enemy, like a chest that actually wants to rip your face off. While I personally wouldn't call the game ?cute? exactly, it definitely has its own charming appearance which probably makes it a lot easier to play for hours at a time (which you'll want to do). We were also thankful to hear from Travis that it was made ?so your grandmother's machine could run it? (provided your grandmother's ?machine? isn't a VCR).
Although the first dungeon we were sent to as part of our quest was fairly close to the town exit, I spent a lot of time exploring the wilderness outside, encountering new enemies and their champions, dealing with trap chests, and helping out a few real players along the way. The combat was very fun, and the difficulty scaling seemed apparent when fighting alone compared to jumping in to help out another adventurer or two. It was pleasant to see the game has been balanced to let you gain levels fairly quickly in the beginning, allowing you to mess around with the skill tree and experiment early on. Dying also manages to be easy to deal with while still being punitive - you can choose to give up a little experience and fame to respawn where you were upon death, or just go back to town. Still, no matter how much XP you give up to stay where you are, you won't lose any levels.
The haunting atmosphere of the first dungeon provided a nice contrast to the more colorful nature of the outdoors regions and you can already see that this game has promise to deliver a good amount of variety within the RPG formula. After navigating procedurally generated hallways and crypts and descending a few levels, i finally made it to the boss, a giant NPC surrounded by a horde of minions. Travis believed someone was just in here as the fight was slightly scaled to be a bit challenging on my own. I wasn't quite quick enough yet on the controls to survive the whole fight, but after giving up a little experience and fame, i soon bested the beast. Upon returning to town the NPC who initiated the quest broke the fourth wall and thanked me for playing the demo, urging me to check out the final version of the game, something I will most likely be doing.
As far as platforms go, you'll be able to have your choice of PC or MAC at launch this time, and your copy on Steam will be good no matter which platform you initially choose. While plans for a console version are still uncertain, Travis confessed ?we would love for that, we're very interested in having that happen,? pointing towards games such as Baldur's Gate: Dark Alliance and Champions of Norrath as good templates for creating a solid game in this style of action-RPG.
Which brought me to perhaps the $64,000 question: in the face of all of the praise, do the comparisons to Diablo ever get to the team?
?Not really. We're trying to do our own thing where we can. Most games build on games one way or another. And we have a lot of Diablo people!? Indeed, he informed us that their composer Matt Uelmen, who had just gone to Slovakia to work on the orchestral soundtrack, is among the many members of the team, including a few of the founders, who worked at Blizzard North on Diablo, pioneering this genre they have since returned to.