News: But online co-op will not be available when the game launches on XBLA next week.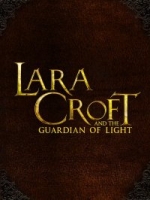 Square Enix and developer Crystal Dynamics have announced that Lara Croft and the Guardian of Light will receive a ton of downloadable content in 2010. In fact, the publisher promises so much DLC that they think DLC should now stand for Downloadable Lara Croft.

The game will be added to the Xbox Live Arcade on August 18 as part of Microsoft's Summer of Arcade promotion. It'll remain exclusive to the Xbox 360 platform until September 28 when Lara Croft and the Guardian of Light will launch on the PC and PlayStation Network. The PC and PS3 version will come complete with online co-op, a feature that will not be available in the Xbox 360 version on August 18. However, Square Enix plans to release a free update that adds online play to the Xbox 360 version on September 28 as well. All three versions have been priced at $14.99.



More DLC will be available from October through December including three expansion packs featuring new areas to explore with a combination of all new puzzle, exploration and combat experiences. These three packs will be followed by two new playable character packs. Square Enix didn't say who players will be able to play as, but they did promise they'll be "well-known videogame characters."

Perhaps they'll surprise us all and include playable

Final Fantasy

characters or resurrect Crystal Dynamics' Kain and Raziel. But that's just guesswork at this point.

We'll have more soon.