News: And right now, that's the only way to get it.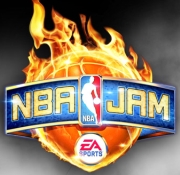 The ESRB outed a PlayStation 3 and Xbox 360 version of NBA Jam a week ago. Today, EA Sports has made it official... sort of.

Gamers who purchase NBA Elite 11 on the PS3 or Xbox 360 will also receive a code to download a special version of NBA Jam. The PS3/Xbox 360 version will include three modes that have come to exemplify the classic NBA Jam experience: Play Now, Classic Campaign and Online Multiplayer. The PS3/Xbox 360 version will also feature graphics "optimized" for the high definition consoles.

Developers at EA Canada have previously said they'd like to include online play in the Wii version of NBA Jam, but they've yet to confirm it. Perhaps this news means we're one step closer to having online play in the Wii version of the game.



What the PS3/Xbox 360 version won't contain is the Remix Tour, which will provide Wii owners with a variety of challenges and "boss battles" to truly shake up the NBA Jam experience. It's also unlikely that the game's legendary players, such as Magic Johnson, Larry Bird, Dennis Rodman and others, will be included in the downloadable version.

As of right now, EA has stated that the only way to get NBA Jam on the PS3 or Xbox 360 is by purchasing NBA Elite 11. However, they're including a similar downloadable incentive with

Dead Space 2

(an HD remake of

Dead Space: Extraction

) and that game will be offered for sale separately on the PlayStation Store. perhaps NBA Jam will be as well sometime after NBA Elite 11's October 5 release.

We've contacted EA for more details and hopefully we'll have more soon.