News: But no zombie Playmates... I hope.





Striking a similar deal with the magazine as 2K Games did for Mafia II, Capcom has announced that issues of Playboy will be scattered throughout the world of Dead Rising 2. Not only that, but the Las Vegas-like locales of the PC, PS3 and Xbox 360 will also be adorned with Playboy ads and billboards.

The magazines will be integrated into the game in a manner similar to Dead Rising's book system. When holding certain issues, Chuck will gain special bonuses to help fend off the zombie hordes.



Owing to the game's setting, Chuck will even have to rescue a lost little Playboy Bunny: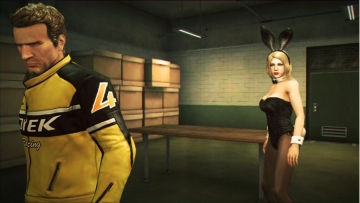 ?The Sin City-type environment in Dead Rising 2, Fortune City, is a natural playground for the Playboy Bunnies,? said Seon King, Senior Director of Licensing for Capcom Entertainment, Inc. ?We have integrated the Playboy brand throughout the game in ways that bring even more life to Fortune City and add to the user experience.?
I don't know about you, but I think reading Playboy while zombies are standing right behind you is a sure-fire way to get slurped: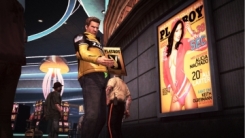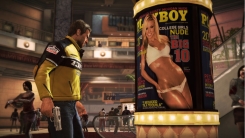 Be sure to check out the full-size screenshots at Dead Rising 2's
media page
. We'll have more about Capcom's zombie hunting sequel during next week's E3 Expo.