News: Along with a new generation of Pokemon.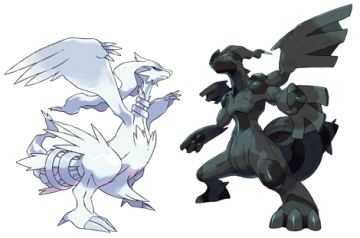 As expected, Nintendo has announced that
Pokemon Black
and
Pokemon White
will be released in the US next Spring. The two games are currently scheduled for a Fall 2010 release in Japan.
Pokemon Black and White will introduce "a new storyline and the next generation of Pokemon" along with an improved visual style. Two new Legendary Pokemon will grace the covers of the game when they release next Spring: Reshiram on Pokemon Black (left) and Zekrom on Pokemon White (right).
"Pok?mon is a true worldwide franchise with legions of fans in every corner of the globe," said Cammie Dunaway, Nintendo of America's executive vice president of Sales & Marketing. "We know these fans will be thrilled to discover this new generation of Pok?mon next year."
Nintendo will surely have Pokemon Black and White on hand at this year's E3 expo. We'll have more soon.