Special: Here's Halo!
Throughout the end of February and the month of March, Gaming Target will be posting Publisher Forecasts of what the major players have in store for 2010. Find out what's out, what's projected, and what rumors we hope come true by reading all of the 2010 Publisher Forecasts right here at GT.
2009 was a bit of a transition year for Microsoft Game Studios. They unleashed their first Halo spin-off (
Halo Wars
) along with their first Halo first person shooter that didn't star the Master Chief (
Halo 3: ODST
). Near the end of the year, their internal developer Turn 10 completed work on racing sim
Forza Motorsport 3
, the second game in the series to appear on the Xbox 360.
The Year So Far
This smattering of low profile releases has continued for the company in 2010. On February 10, Microsoft's partnership with Introversion bore fruit as
Darwinia+
, the Xbox Live Arcade compilation of the company's
Darwinia
and
Multiwinia
, was released. And two weeks ago Microsoft released the latest in their Lips karaoke franchise,
Lips: Party Classics
(with
Lips: I Love the 80s
penciled in for April).
The XBLA is "Perfect" in March
For the last two years, Microsoft has collected some of the biggest Xbox Live Arcade releases around their "Summer of Arcade" banner. Not surprisingly, this promotion always takes place in the Summer. But in 2010, Microsoft is giving arcade gamers a break in the Spring with the "XBLA Block Party." For four weeks we'll be treated to four excellent and highly anticipated arcade games:
Toy Soldiers (March 3): Described by Microsoft as a mix of the Battlefield series and a real-time strategy game, Toy Soldiers makes good on the promises of Army Men from all those years ago.


Scrap Metal (March 10): N+ developer Slick Entertainment's Scrap Metal attempts to bring R.C. Pro-Am into the HD age.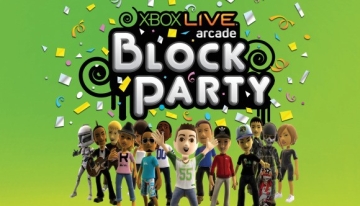 Perfect Dark (March 17): The XBLA remake of quite possibly the greatest console-exclusive first person shooter ever.


Xbox Live Arcade Game Room (March 24): Not satisfied with some of the classic arcade offering on the Xbox Live Arcade, Microsoft will close out the XBLA Block Party with the launch of the Game Room service. The Game Room application will allow gamers to create a virtual arcade for their Avatar that can be populated with an inital selection of 30 games. These games can be downloaded for a budget price of 240 Microsoft Points ($3) or a single play token can be purchased (just like a real arcade) for 40 Microsoft Points ($0.50).

As of right now, Microsoft has one other Xbox Live Arcade planned for 2010, BigPark's Avatar-based kart racer, Joy Ride. It currently has no release date but the base game will be offered to Xbox Live users for free with for-pay enhancements, upgrades and racer accessories also available.

Strange Summer
With the XBLA Block Party in the books at the end of March, Microsoft hasn't forgotten about their fans in the Summer, with two big retail releases planned for 2010.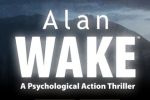 First up is Remedy's long-in-development mystery thriller Alan Wake on May 18. The episodic-in-nature Alan Wake will tell a moody tale about a depressed writer that has drawn comparisons to Sony's Heavy Rain. Although, to be fair, Alan Wake has been in development so long that Heavy Rain initially drew comparisons to Remedy's game. As the development cycle lengthened, the hype for Alan Wake reached maddening heights. But it has now crashed back down to more manageable levels and hopefully gamers will be able to see it for the game that it is instead of a game more than five years in the making.

Microsoft's other big Summer release is the recently dated Crackdown 2. Set for a July 6 release, Crackdown 2 is being developed by Ruffian Games, a splinter group formed from a few refugees from original developer Real Time Worlds. While Crackdown 2 is Ruffian's first game, the development team definitely seems to know the ins and outs of Pacific City.

The Big Guns
Microsoft will dual wield two major releases this Fall. Arguably the biggest is Bungie's final foray into the Halo universe, Halo: Reach. The game is actually a prequel to the Halo saga as a whole and tells the story of the Fall of Reach, one of the most important moments in Halo lore.



While the latest sequel to the company's multibillion dollar Halo franchise will be seen by most as Microsoft's biggest game of the Fall, the console maker is likely looking at the hardware launch of Project Natal as a much bigger deal.

As Microsoft's entry into the motion control wars, Natal will be the only motion control add-on to not require a controller. How this will work is still more or less a mystery at this point, but the publisher will surely have more to say about Natal (and any Natal-supported games) at E3. However, two Natal games have already been revealed:

Milo and Kate, a "game" that asks the player to talk and play with a ten-year old boy named Milo and his dog named Kate. Little more than a tech demo when it debuted at E3 2009, Lionhead Studios' Peter Molyneux nevertheless promises that Milo and Kate will be a full game that will debut alongside Project Natal.

Molyneux is also hard at work on Fable III, his sprawling RPG series that gives players a lifetime to play. The game will include Natal support of some kind, but it will also be playable with a regular controller. This time, players will be asked to overthrow a tyrant king and then, like Conker at the end of Conker's Bad Fur Day, they will be asked to take up the throne. Also, John Cleese is on hand to play the butler, so even if the story is a bust (as some have claimed about Fable and Fable II), it'll at least be funny.

The Forecast
Microsoft's driving mantra for 2010 seems to be quality over quantity. With only three major titles on tap for the Fall (and only two others in the Summer), the publisher looks to be putting all of its eggs in a Natal-shaped basket. But with Halo: Reach, Alan Wake and a Perfect Dark remake marked down on the calendar, no one can say that Microsoft's 2010 will be boring.

But hopefully, this year's E3 will showcase one or two 2010 surprises from the reigning leader of the high definition war.