News: Ultimate Fights for the Ulimate Fighters.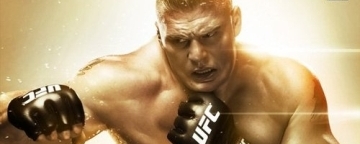 THQ has revealed that
UFC 2009 Undisputed
's "Classic Fights" mode is being upgraded to an "Ultimate Fights" mode in
UFC Undisputed 2010
.
Just what is Ultimate Fights mode? Here's what THQ had to say...
The main difference between Classic Fights from last year and the Ultimate Fights for UFC Undisputed 2010 is the introduction of Fight Categories and Multiple Challenges for each fight. Assigning each fight to a category helps structure the mode and allows players to easily identify each type of fight, while the introduction of Multiple Challenges for each fight adds replayability to the mode.
Ultimate Fights mode will also allow players to "play as the spoiler," AKA the fighter who lost in real life, and attempt to rewrite history.
Fifteen matchups will be made available for one or two players in Ultimate Fights mode on the PlayStation 3 and Xbox 360, but PS3 will also have access to five exclusive fights:
UFN 18 ? Carlos Condit vs. Martin Kampmann (Ultimate 2009 Category)

UFC 102 ? Nate Marquardt vs. Demian Maia (Ultimate Knockouts Category)

UFC 60 ? Matt Hughes vs. Royce Gracie (Ultimate Classics Category)

UFC 66 ? Keith Jardine vs. Forrest Griffin (Ultimate Classics Category)

UFC 68 ? Martin Kampmann vs. Drew McFredries (Ultimate Submissions Category)

UFC Undisputed 2010 will be released for the PS3 and Xbox 360 on May 25. A PSP version, without the Ultimate Fights mode, will be released on the same day. We'll have more from inside the Octagon soon.