News: Crystal Dynamics reveals Lara Croft and the Guardian of Light.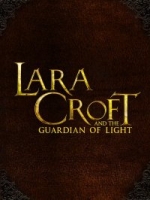 Crystal Dynamics, and their new parent company Square Enix, have announced the next game in the Tomb Raider series, but its not what you think. Lara Croft and the Guardian of Light will drop the Tomb Raider name and be released exclusively via digital download. The game is on track for a 2010 release, but Crystal Dynamics did not say which of the downloadable platforms (PC, PSN, WiiWare, XBLA, DSiWare, PSP Minis or perhaps even the iPhone) it would be available for.

?This is a really exciting project for Crystal Dynamics, we have created something completely new and very different to what people might be expecting,? said Darrell Gallagher, General Manager of Crystal Dynamics. ?Lara Croft is such an iconic character in video games, with Lara Croft and the Guardian of Light we have created what we believe is a truly original digital experience.?



Lara Croft and the Guardian of Light will be showcased behind closed doors at this year's Game Developers Conference, which begins next week. The game's storybook-like logo and whimsical title possibly points to a point and click adventure game with a young Lara Croft, before she became a "Tomb Raider". Or it could be a full featured game as this is not the first Crystal Dynamics has released a Tomb Raider as a digital download (

Tomb Raider: Anniversary

and its episodic release on the Xbox Live Marketplace).

It's unknown if this is the previously revealed

Tomb Raider 9

, or if it's a completely new game. I'm guessing we'll find out at GDC. And more updates will eventually be posted at the game's official website,

LaraCroftAndTheGuardianOfLight.com

.

We'll have more soon.