News: But that's for all three discs.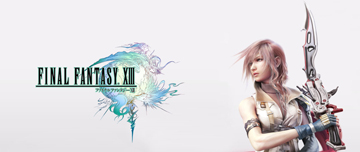 Ve3tro has taken one for the team and installed all three discs for Final Fantasy XIII to their Xbox 360's hard drive. When all is said and done, the total disk space required is an astounding 18.3 GB.

For those scoring at home, the original 20 GB hard drive only gives gamers about 14 GB of usable space due to memory requirements such as the system cache and backwards-compatibility needs.



But 18.3 GB is only needed if you were to install all three discs at the same time and, according to Square Enix, that's not really necessary. The game's story is contained sequentially on the discs, so swapping discs will only be required once every 15-20 hours and only two times total. And installing one disc at a time seems much more manageable, disk spacewise:

Disc 1:

5.9 GB

Disc 2:

5.8 GB

Disc 3:

6.6 GB

Final Fantasy XIII will be released for the Xbox 360 (and PS3) on March 9. We'll have more soon.