News: Another Batman game from Warner Bros. Interactive Entertainment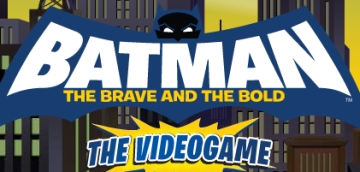 Warner Bros. Interactive didn't waste any time announcing their next Batman game after this morning's acquisition of Rocksteady Studios. But it's not what you think. In addition to
Batman: Arkham Asylum 2
, the publisher has announced they will also be bringing
Batman: The Brave and the Bold
to the DS and Wii this Fall, although Rocksteady has nothing to do with it. Instead,
Contra 4
developer WayForward Technologies will be creating the game based on the Kids WB animated series.
One or two people will be able to take control of Batman in his latest animated incarnation as he battles evildoers in "crime-filled alleys, alien planets, abandoned underground cities and mysterious laboratories." Besides Batman, players will be able to control Robin, Green Lantern, Blue Beetle and Aquaman. A third player can also join the fight (or cuase havoc for the heroes) as Bat-Mite by using the wireless connectivity between the DS and the Wii (and a copy of Batman: TBATB on both the DS and Wii).
?Batman: The Brave and the Bold the Videogame further illustrates the diverse appeal of the Batman brand and the gameplay is a fun, vibrant extension of the animated series,? said Samantha Ryan, Senior Vice President of Development and Production, Warner Bros. Interactive Entertainment. ?The game's co-op play offers kids, families and Batman fans an interactive way of experiencing the cartoon's iconic characters.?
Warner Bros. has launched the game's official website at
BraveandtheBoldVideogame.com
, but it's currently a bit on the empty side.
We'll have more soon.