News: Harmonix confirms the megapublisher is back on board.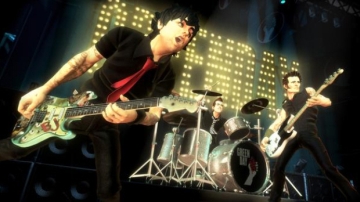 Today, a Harmonix representative released a statement to
Gaming Target
that EA is back on board as the distributor of
Green Day: Rock Band
. The full statement was barely two sentences:
"The previously announced Green Day: Rock Band will be published by MTV Games and distributed by EA. Stay tuned for news of MTV Games' other titles soon."
This comes after EA's quarterly financial call on Monday in which the company revealed that its distribution deal with MTV Games and Harmonix for the
Rock Band
franchise
expires in March
.
Green Day: Rock Band will be released on the PlayStation 3, Wii and Xbox 360 sometime this year.
We'll have more soon.