News: And I mean that literally, Ubisoft had it chiseled onto a rock.





After being delayed multiple times (it was originally due in November 2007!), Tom Clancy's Splinter Cell: Conviction finally has a solid release date. How solid is it? It's so solid that Ubisoft had the new release date chiseled into stone and sent it to IGN's offices: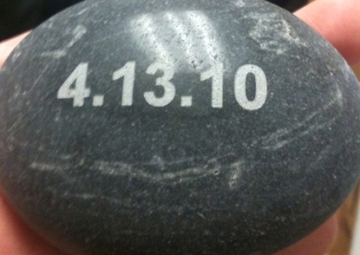 So there you have it, the PC and Xbox 360 game will be released on April 13, 2010. While I don't want to see the game delayed again, wouldn't it be funny if it was after Ubisoft literally set the date in store?
We'll have more soon.