Special: Rockstar's mafia masterpiece.
The Most Influential Games of the Decade
Grand Theft Auto III | Halo
Guitar Hero | Wii Sports
Though numerous high-quality games are released every year, only a handful truly make an impact on gaming as a whole; the kind of games that shape future development as developers and publishers scramble to get in on the Next Big Thing. Gaming Target's Most Influential Games of the Decade separates the wheat from the chaff by revisiting one of the most fascinating decades in gaming history, to pluck five games from a very competitive ten-year cycle. Each game did something so huge that it either affected how games are made, solidified a console as a legitimate must-own, or altered how we played games. This isn't a list of the best games of the decade; instead these are the games that you'll look back at in twenty years and remember how they influenced an entire era.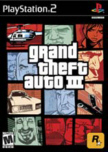 The third theft was definitely the charm...
Grand Theft Auto III is probably the most peculiar case of influence, given that the first two games came and went during the lifecycle of the first PlayStation without much fanfare, though the series developed a cult following. As such, when GTAIII started showing up, there wasn't much interest. The big difference between the original games and this first PlayStation 2 installment was the move from overhead 2D to full 3D, which meant more realistic locations, more ?normal? driving sections, and traditional third-person combat. Still, the game was largely under the radar given the PS2, still in its infancy, had other games that were the heavily-hyped system sellers. Though the game was delayed a bit to fix a few things and alter a couple details in the wake of the 9/11 terrorist attacks, it still shipped in October 2001 to mild fanfare.
And then word spread...
Reviews were very favorable, spreading the news that Grand Theft Auto III was the real deal, and a fantastic alternative to the more linear story-driven games that typically appealed to gamers. It was not the first open-world ?sandbox? game; a game with the freedom to go anywhere and find unusual things to do and tackle story missions at any time, but it was the first game to really break through to the mass market and gather attention. Compared to more straightfoward games such as Metal Gear Solid, GTAIII dropped you into a playground and set you free. Suddenly, what was once a niche game became the PS2's most important title, the game that pretty much sealed its victory over the Xbox and GameCube in the Great Console War That Wasn't. GTA hit all the high notes - a great city with a ton of side-quests and hidden secrets; solid controls that made the game very playable; and when you bothered with the plot, a great cast of characters to drive the story along... when you wanted to actually do the story, of course. Future Grand Theft Auto games built on the formula, pushing the envelope with a stronger narrative, additional side-quests and diversions to add even more hours to the game, and a large soundtrack of great licensed music.
Naturally, a game as successful as Grand Theft Auto III was going to be aped... and aped quickly and in large numbers. Though it took a few years for anyone to muster the confidence to directly compete with Rockstar's baby, we started seeing numerous open-world games in a variety of genres. Many were direct rip-offs; games like True Crime: Streets of LA and The Godfather took the core format of the game and made it their own. Though games like Mafia and Elder Scrolls III: Morrowind were not really copycats, they both thrived with the newfound interest in the newly christened ?sandbox? genre. It became the biggest buzzword for quite a few years, with almost everyone getting into the mix. It's been this current generation, however, that GTA III's influence has really taken hold. Think about some of the top games of the past few years; Halo ODST, Assassin's Creed, inFamous, Crackdown, Borderlands, Saints Row, Darksiders, The Saboteur... even Demon's Souls and the Persona franchise. All of them either heavily borrow or subtly make use of the style of play Grand Theft Auto III made cool. Even the racing genre, once a series of menus, has seen many open-world racers ? though in truth, Midnight Club, a PS2 launch game before GTAIII even made a wave, could have been the model. But it was GTA that brought it all to the masses and made it a viable option.
You can go home again, back to Liberty City...
Though the game is going to be nine years old this year, Grand Theft Auto III amazingly still stands up to the times. Sure, the graphics ? which weren't all that hot even in 2001 ? are weak, the city seems so small compared to the monsters we get today, and the missions tend to fall on the simplistic side, but the game still retains its charm. The first Liberty City is still a great town full of fun, be it jumps, easter eggs, strange jokes, and the original Chatterbox radio. It just manages to hold up even though it's been surpassed in content, plot, and size numerous times by numerous games. Playing it even today is a reminder of why it was such a big deal back in the early part of the decade ? this was a special game, a once-in-a-lifetime accomplishment that Rockstar has topped, but yet manages to be the most memorable game in the series ? and there's been some great additions to the GTA family in the last nine years.
"Any last words?"
Because the open-world ?genre? is less of a genre and more of a gameplay style, it's persevered quite well despite so many games using the formula. Take a look at that list of games it influenced ? while some are obvious tributes (Saints Row in particular), some of them took a very different direction. After all, you can't throw cars at other cars or jump 50 feet high in GTA, but you can in Crackdown. A game like Demon's Souls gives you numerous paths to the end and stages can be carried out however you wish. Persona 3 and 4 offer a sandbox take on the Japanese RPG, in that every in-game day can be carried out in a very different way each time you play through it, and its your call how to progress. It's the kind of innovation that can spread anywhere without taking away the genre itself ? at this point most developers have to ask how they can take what they already have and toss it into an open-world. Though there's obviously a place for tightly scripted linear games ? after all, Uncharted 2 has waltzed off with numerous 2009 game of the year awards ? sandbox gaming is here to stay, and we have Grand Theft Auto III for that.