News: It may be the end of the trilogy, but it's not the end of the God of War.

Buy God of War IV at Amazon for $59.99 when it releases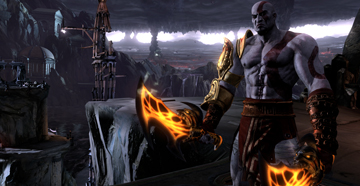 With
God of War III
's March release date rapidly approaching, now's a great time to start speculating about a fourth adventure starring the angry god-killer Kratos.
Gamervision
did just that when they spoke to John Hight, Director of Product Development at Sony Computer Entertainment, during a God of War III media event last month. During the interview, he more or less confirms that Sony plans to start work on
God of War IV
soon.
"This is not the end of God of War," Hight said. "This is definitely the end of the trilogy, but we're going to continue to do God of War games."
Sony has always referred to the three God of War games as a trilogy and Hight explains that the team doesn't want to jump into God of War IV lightly.
"We're going to be very careful about what we do. We're the keepers of the franchise and we don't want to see it ruined or polluted," he said.
Obviously, it is much early to talk about a release date. And considering the two to three year gap between each game in the series, it may not even be released for the PlayStation 3 at all.
Bookmark: Buy God of War IV here for $59.99 when it releases
Thoughts on God of War 4? Sound off in the comments.