Special: Here it is. We've reached the end of our look back at our favorite games of the year with the absolute best games of 2009. Did your favorite make the cut?
Part 1 | Part 2
Part 3 | Part 4
The Best of the Best
Like Jack Bauer, Chuck Norris and Neil Patrick Harris rise above the station of mortal men and become legendary, so do some video games. While 2009 was a tough year for the industry, both financially and creatively, that didn't stop a handful of titles from being enshrined into the video game canon.
These are the games people will be talking about in 20 years, the same way gamers still talk about
Tetris, Mega Man II
and
SimCity
today...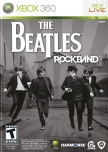 The Beatles: Rock Band
Platforms:
PS3, Wii, Xbox 360
Publisher:
MTV Games
Developer
Harmonix
Release Date:
September 9, 2009
"The Beatles: Rock Band is as much a documentary as it is a game. The Beatles' venerable music catalog is a great compliment to the Rock Band formula. This game is successful in both drawing new players to the music game genre and exposing a new generation to the music of The Beatles. The lighter difficulty of the game might put off some of the more die-hard music game aficionados but it allows a little bit more attention to be paid to the story that is being told. While it doesn't break new gaming ground, there is some magic packed into this title." - Kyle Williams
Read the Full Review

Call of Duty: Modern Warfare 2
Platforms:
PC, PS3, Xbox 360
Publisher:
Activision
Developer
Infinity Ward
Release Date:
November 10, 2009
"What makes Modern Warfare 2 so good? How about frantic non-stop action straight out of a Hollywood blockbuster, outstandingly detailed visuals, an epic musical score by Academy Award winner Hans Zimmer, and the beloved ear-splitting gunfire and explosions that really suck you into the experience? Sure, many other shooters have these elements but no one can put it together in such a thrilling, intense package quite like Infinity Ward." - Troy Matsumiya
Read the Full Review

Grand Theft Auto: Chinatown Wars
Platforms:
DS, PSP
Publisher:
Rockstar Games
Developer
Rockstar Leeds
Release Date:
March 17, 2009 (DS) / RELEASE DATE (PSP)
"GTA: Chinatown Wars is a landmark for the [DS/PSP]. It pushes the system to new highs and is an absolute blast to play. The myriad mini-games and side jobs are not only fun and addicting, but ensure you will keep playing long after you've finished the story. Simply put, if you have a [DS/PSP], you need this game. It is not only one of ? if not the ? best [DS/PSP] games on the market, it is also one of the best GTA games ever and is a must-have for fans everywhere." - Troy Matsumiya
Read the Full Review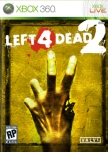 Left 4 Dead 2
Platforms:
PC, Xbox 360
Publisher:
Electronic Arts
Developer
Valve
Release Date:
November 17, 2009
"If you liked the original Left 4 Dead, then you have no reason not to pick up Left 4 Dead 2. This well-crafted sequel takes everything from the original game, adds in some new features and additional variety, and refines the whole package into the new must-play cooperative title." - Kyle Williams
Read the Full Review