Written by
GT Staff
on
December 30, 2009
Special: We've reached the halfway point in our weeklong look back at our forty favorite games from 2009.
Part 1 | Part 2
Part 3 | Part 4
The Best of the Best
The end of the year is nigh. And while 2009 wasn't the best year for the video game industry (what with all the studio closures, game delays and lowered sales), there was still plenty of great new games released. And they need to be honored.
So sit back and relax as the editors of Gaming Target take you alphabetically through our favorite games of 2009...

Grand Theft Auto IV: The Ballad of Gay Tony
Platforms:
Xbox 360
Publisher:
Rockstar Games
Developer
Rockstar North
Release Date:
October 29, 2009
"Overall, The Ballad of Gay Tony is an outstanding package offering tremendous value. As an ?expansion pack? it offers more gameplay, features and fun than many full-sized retail titles. Most importantly, it is a great way to say farewell to Liberty City (for now) as we await the next sequel in this insanely fun franchise." - Troy Matsumiya
Read the Full Review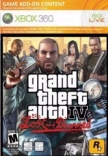 Grand Theft Auto IV: The Lost and Damned
Platforms:
Xbox 360
Publisher:
Rockstar Games
Developer
Rockstar North
Release Date:
February 17, 2009
"Despite the high price tag, The Lost and Damned actually offers excellent bang for the buck and raises the bar for all DLC add-ons. No longer can developers get away with charging a ridiculous amount of money for a couple re-lit multiplayer maps or a brief new campaign level that you can finish during your lunch hour. Rockstar stepped up to the plate and delivered yet another homerun." - Troy Matsumiya
Read the Full Review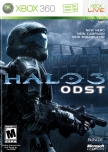 Halo 3: ODST
Platforms:
Xbox 360
Publisher:
Microsoft
Developer
Bungie
Release Date:
September 22, 2009
"On one hand, Halo 3: ODST is a no-brainer purchase for fans, thanks to the new story and the addictive Firefight mode. It's a classically fun Halo experience but on the other hand, if you're looking for something truly different or innovative, you won't find it here." - Troy Matsumiya
Read the Full Review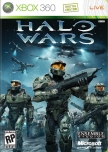 Halo Wars
Platforms:
Xbox 360
Publisher:
Microsoft
Developer
Ensemble Studios
Release Date:
March 3, 2009
"Halo Wars is the best real-time-strategy game that I've played on a console, period. Being developed from the ground-up as an Xbox 360 title helped the game to avoid the pitfalls of other RTS games that have jumped from PC to console and being attached to the Halo franchise ensured that it would reach a broad audience. While it doesn't do much to push the genre forward, Halo Wars offers a solid campaign and a healthy dose of multiplayer content." - Kyle Williams
Read the Full Review