News: HD remake and its Very Sweet Mode are currently without a publisher.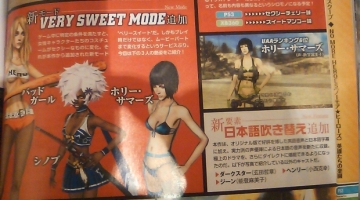 Ubisoft has told
G4
that they will not be publishing
No More Heroes: Heroes' Paradise
, the PlayStation 3 and Xbox 360 remake of the first
No More Heroes
, in America. Even though the company is the publisher behind the upcoming
No More Heroes 2: Desperate Struggle
(which is scheduled to hit the Wii in January), they appear to have no interest in bring the series to the PS3 or Xbox 360.
"Ubisoft will not be publishing either of these versions," a company spokesperson told G4.
Developer Grasshopper Manufacture has worked with a variety of other publishers over the years including Atlus, Capcom, XSEED Games, Namco Bandai and Electronic Arts. Hopefully one of them will realize that No More Heroes has built up a cult following in the US and bring the game across the Pacific.
No More Heroes: Heroes' Paradise will be released in Japan in February.