News: New films and new games for both heroes in 2011.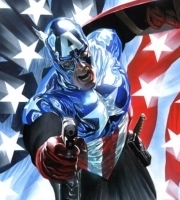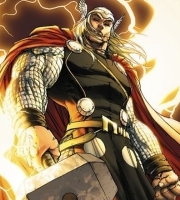 Way back in 2007,
Sega announced
that they had reached a deal with Marvel to produce games based on
Thor
and
Captain America
. With both superheroes receiving the movie treatment in 2011, Marvel has confirmed that those films will be the basis for the game adaptations.
Thor will be released in May of 2011 and it will be directed by Kenneth Branagh and will star Chris Hemsworth as Thor, Tom Hiddleston as Loki, Natalie Portman as Jane Foster, Anthony Hopkins as Odin and Samuel L. Jackson as Nick Fury.
Captain America will follow in July of 2011 and it will be based on the movie
The First Avenger: Captain America
. Little else is known about Captain America's second foray into film (a Captain America movie was filmed in 1990 and is almost legendary in its mediocrity) except for the fact that Joe Johnston (
The Wolfman
) will be directing. And while not officially announced, it's likely that Samuel L. Jackson will appear in the film as Nick Fury.
Beyond their release dates and Sega's involvement, nothing else is known about either game.
We'll have more soon.