News: Kratos will be hobknobbing with crawfish-faced aliens this December.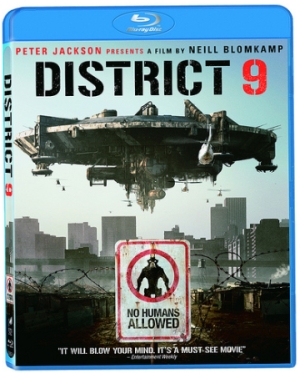 If you want to give the
God of War III
demo a whirl, but have no desire to purchase the upcoming
God of War Collection
, Sony has another option for you to consider.
On the December 29, the company's Sony Pictures division will release
District 9
on DVD and Blu-ray. The critically acclaimed sci-fi movie from producer Peter Jackson and Neil Blomkamp will be given the special edition treatment and come complete with a boatload of extras. And one of those extras will be a playable God of War III demo. Not only that, but completing the demo will unlock an exclusive making of featurette about God of War III.
What Kratos has to do with aliens styled after crawfish has me baffled, but this is definitely an interesting way to get the demo to one of the biggest games of 2010 into as many hands as possible (or sell copies of
District 9
to unsuspecting PS3 fanboys, you decide). According to Sony, the hybrid movie/game disc used for
District 9
is an industry first. However, it should be noted that several films have been released on DVD with a PC, Xbox and Xbox 360 demo included on the disc. So it's more fair to say this is a Blu-ray first.
But I am amused that the movie that rose from the smoking ashes of Jackson and Blomkamp's partnership to create a
Halo
movie is being used to promote one of Sony's biggest franchises.
We'll have more soon.